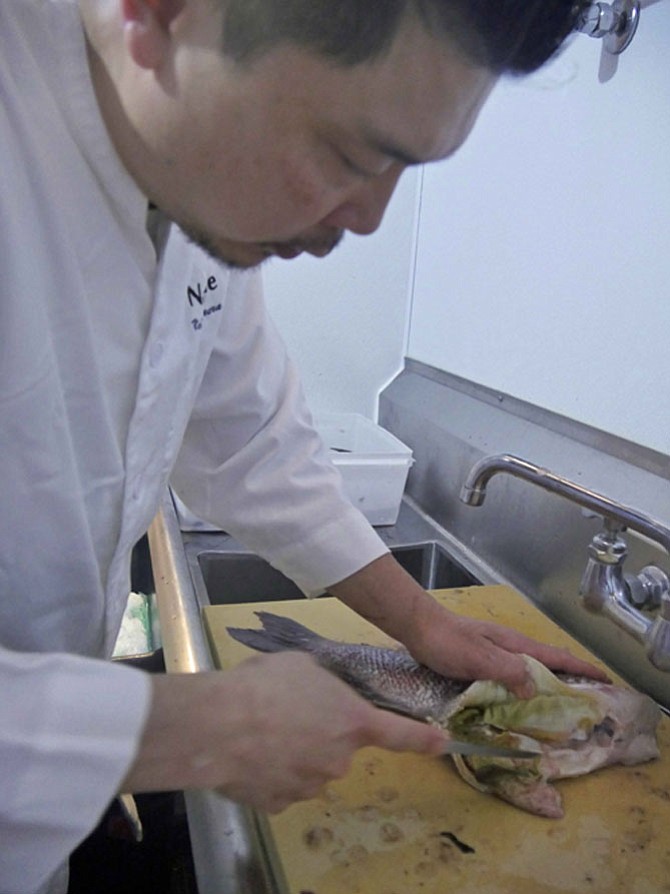 Yuh Shimomura has chosen about a five-pound yellowtail for his sashimi. He will scale the fish, gut it and slice it into thin pieces. Then he splashes on sake and wraps the fish in kombu seaweed to cure for a few hours before serving it as his second course for the evening.
Stories this photo appears in:

A five-course tasting menu: he does it all.