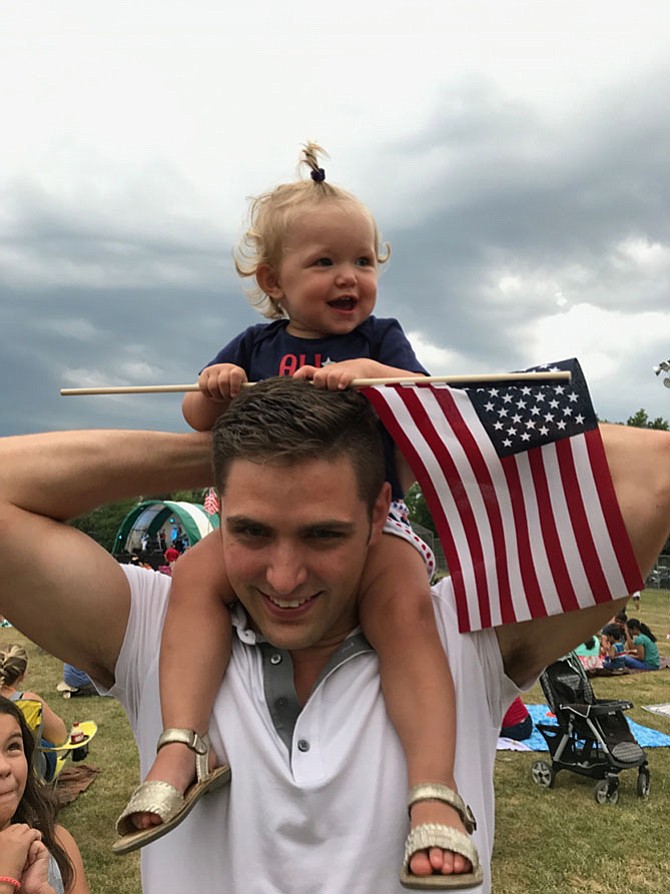 Baby Kalina Novosel of Sterling held tight to her first American flag and enjoyed a daddy shoulder ride – seeing far and wide all that was happening at Herndon's 4th of July Celebration held at the Bready Park Softball Field. Chris Novosel, Kalina's dad, said, "We are thankful for the amazing festivities happening tonight and to live so close by."

Stories this photo appears in:

Hometown fun attracts more than six thousand people to the celebration.