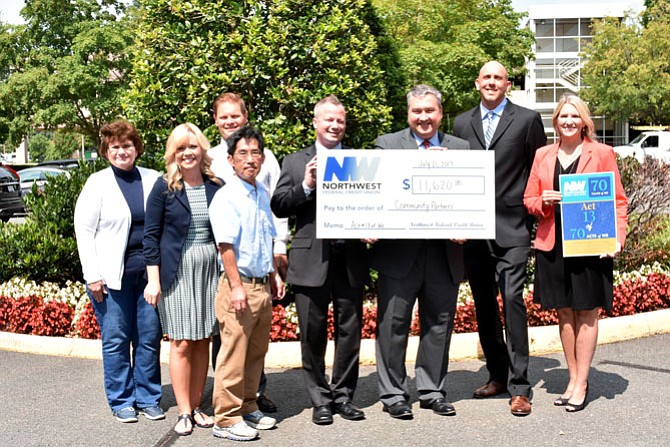 Northwest Federal Credit Union, headquartered in Herndon, donated more than $12,000 to five community partners. Each received a donation of $2,324. Representing their organizations are (from left): Peggy Brooks, Northwest Federal Credit Union Foundation; Tiffany Lawrence, Appalachian Trail Conservancy; Fletcher Wells, Cornerstones; Carl Kikuchi-Audubon and Jason DiMambro, Arts Herndon; Jeff Bentley, Acting CEO/president NWFCU/chair of the foundation; Joe Talmadge, vice president Mortgage Lending, NWFCU; and Michelle Sandy, mortgage business development specialist, NWFCU.

Stories this photo appears in:

Credit Union makes one of their largest donations to five community partners as part of 70th anniversary celebration.