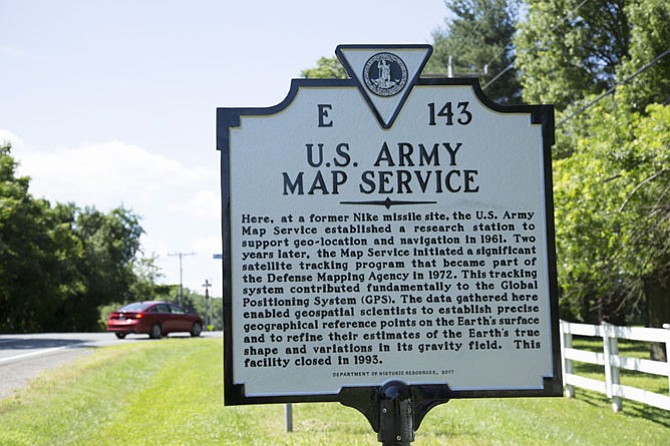 The new Virginia Department of Historic Resources historical highway marker was unveiled for the site near the intersection of Wynkoop Drive and Springvale Road: "Here, at a former Nike missile site, the U.S. Army Map Service established a research station to support geo-location and navigation in 1961. Two years later, the Map Service initiated a significant satellite tracking program that became part of the Defense Mapping Agency in 1972. This tracking system contributed fundamentally to the Global Positioning System (GPS). The data gathered here enabled geospatial scientists to establish precise geographical reference points on the Earth's surface and to refine their estimates of the Earth's true shape and variations in its gravity field. This facility closed in 1993."
Stories this photo appears in:

Great Falls' role in GPS recognized.