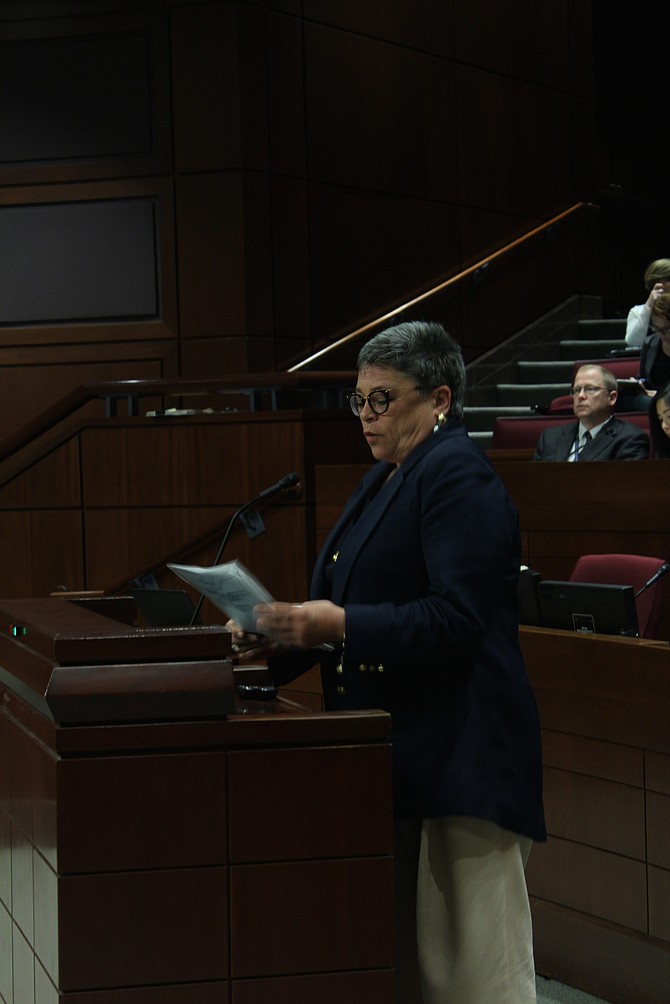 Maggie Parker, spokesperson for developer Comstock Partners and member of the RNNAG group, testified in favor of the plan and its funding mechanisms. "This funding plan is burdensome," she said. But she also said it is an "investment in our community and the citizens who live and work here."
Stories this photo appears in:

Associated Road Fund approved; Service District vote will be next month.
The Fairfax County Board of Supervisors approved the $2.2 billion Reston Transportation Funding Plan and its associated road fund on Tuesday, Feb. 28, despite vocal opposition from community members.