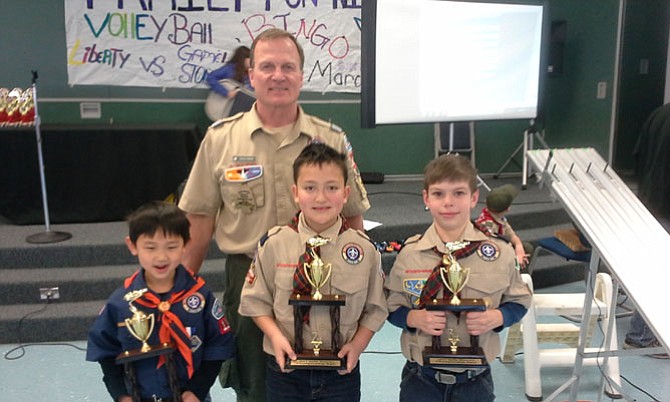 The overall winners, from left, are 1st place, Brandon Choi, Pack 1133; 2nd place, Matthew Courtemanche, Pack 127; 3rd place, Jonathan Mason Pack 1858; and Pinewood Derby Chairman Dave Weisz standing in the back.

Stories this photo appears in:

34 participate in Parent/Son Bakeoff Competition.
Cub Scouts from the Centreville/Chantilly/Clifton area gathered for the annual Sully District Pinewood Derby and Parent/Son Bake-off competitions on March 4 at Liberty Middle School in Clifton.