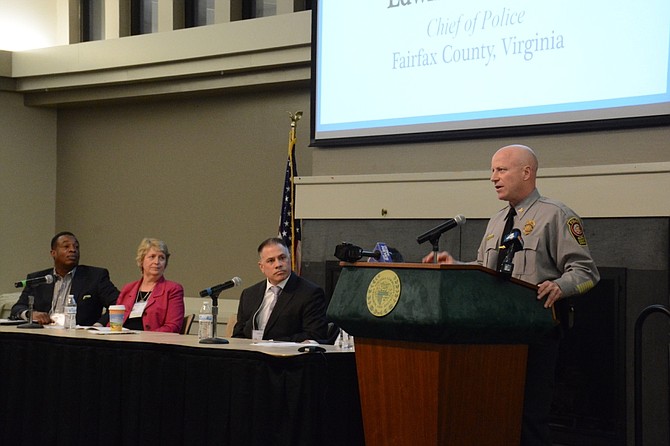 Fairfax County Chief of Police Edwin Roessler (right) said there were 83 hate "events" in the county last year, and 60 in 2015. Most of these, he said, involve graffiti and hate speech.
Stories this photo appears in:

More than 100 people filled the Ernst Cultural Center at Northern Virginia Community College's Annandale Campus on Sunday, March 26, to hear more than a dozen elected and faith leaders, as well as representatives from local organizations speak about hate speech, bias incidents and hate crimes.