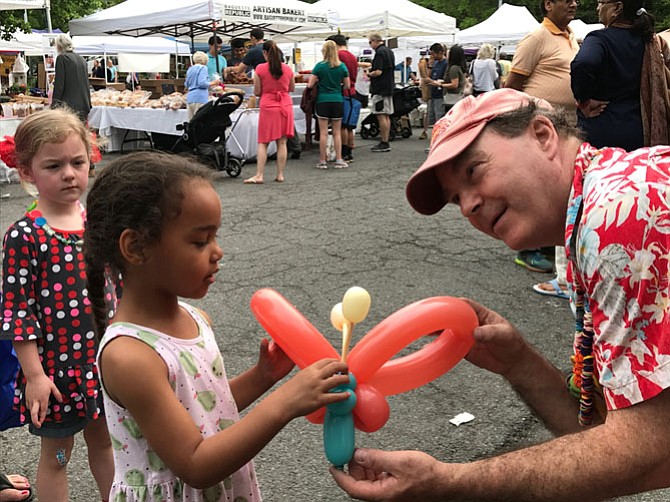 TJ Michael, balloon artist from Air O'Dynamic Art, gives a young girl a balloon at the Reston Farmers Market held Saturday, April 29, 8 a.m.-Noon. The market offered many family-friendly happenings to add community engagement to the open market experience.
Stories this photo appears in:

Open-air market offers so much more than fresh produce.
Reston Farmers Market Begins 20th Year