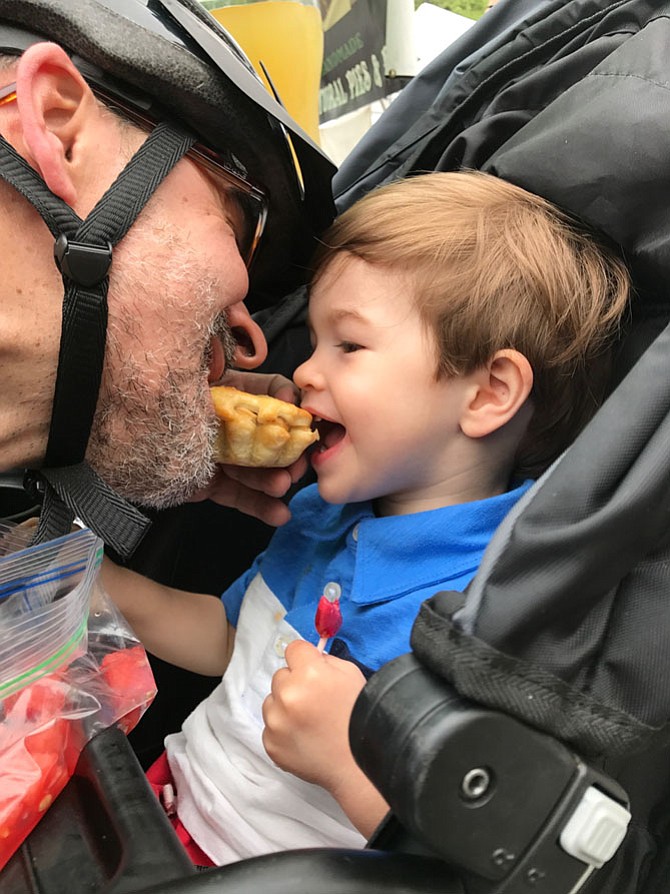 Marvin Rodriguez shared his fruit-filled tart purchased at the Reston Farmers Market with his son Mason. When Rodriguez bought the small pie, he was asked if he was going to eat it himself. "No way," he said. "I'm going to share it with my son, Mason and my wife, Kelly. That's the only way to enjoy it."
Stories this photo appears in:

Open-air market offers so much more than fresh produce.
Reston Farmers Market Begins 20th Year