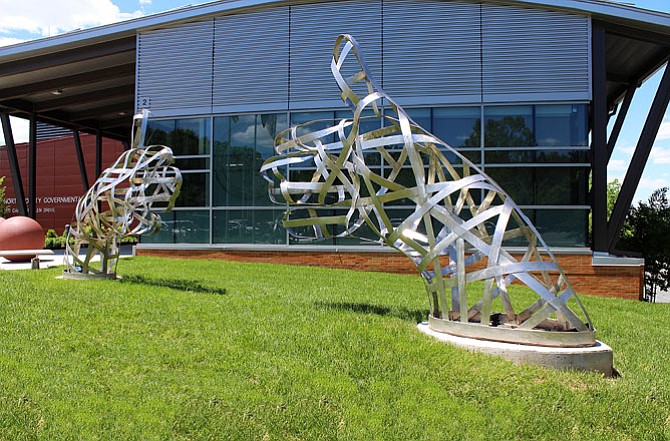 Public Art Reston is one of three Reston arts organizations that recently received grant funding from The Arts Council of Fairfax County. Pictured here is M.L. Duffy's 2016 welded stainless steel work, "Mutual Understanding/Mutual Respect." It is an example of one of the many pieces of large-scale art featured by Public Art Reston.
Stories this photo appears in:

Greater Reston Arts Center, Public Art Reston, and Reston Community Players awarded grant funding.