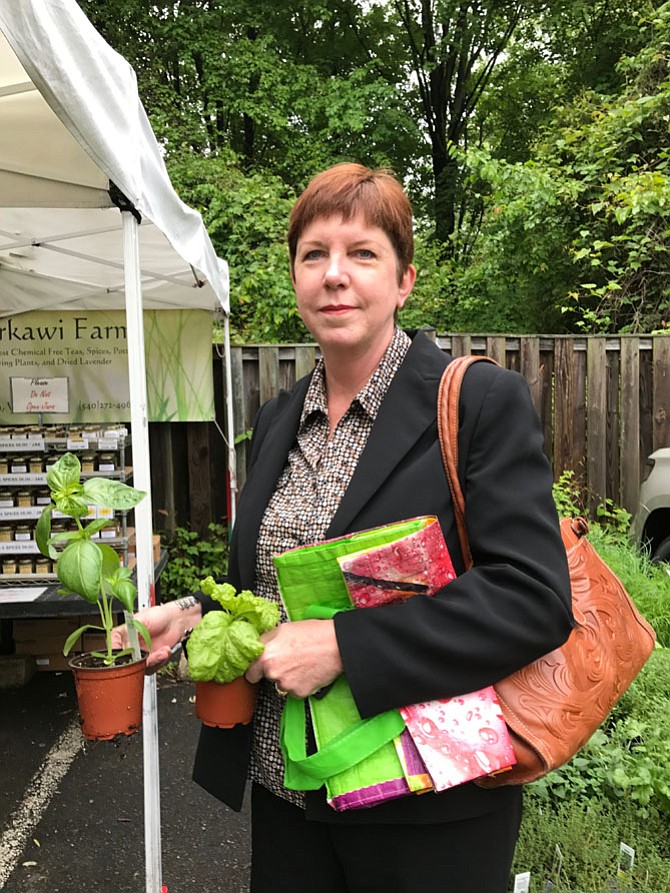 Norma Graves from McLean was looking for basil to make pesto to use on salads and pizza. Graves had high praise for plants from Sharkawi Farm in Broad Run. "My oregano from last year came back up. It's really good."
Stories this photo appears in:

Farmers, area residents forge strong relationships.
McLean Farmers Market