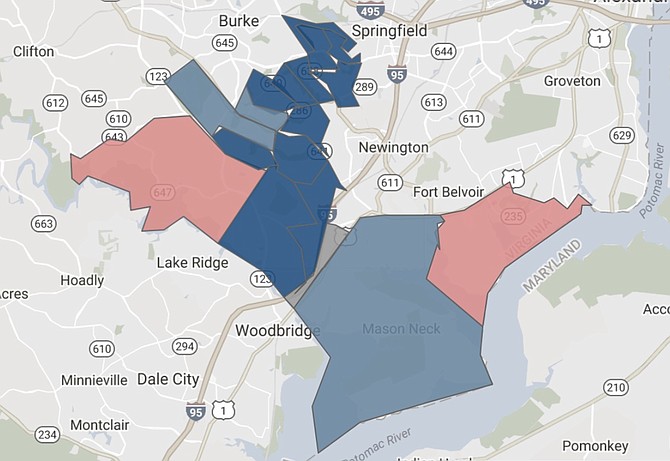 Republican Lolita-Mancheno Smoak won only two precincts, one of which was the home precinct of Ed Gillespie. Democrat Kathy Tran ran up huge numbers in the rest of the district, especially in the Orange Precinct and the Silverbrook Precinct.
Stories this photo appears in:
First-time candidate swamps Republican to take seat held by longtime Del. Dave Albo (R-42).
Virginia's first Asian-American female delegate will be representing a part of Northern Virginia that has seen a radical transformation during the time since its incumbent took office more than two decades ago. Democrat Kathy Tran swamped Republican Lolita Mancheno-Smoak with a runaway victory, 61 percent to 39 percent. She ended up with 7,000 more votes than the Republican in the GOP-held seat. Mancheno-Smoak's appeal was limited to two precincts with $5 million homes.