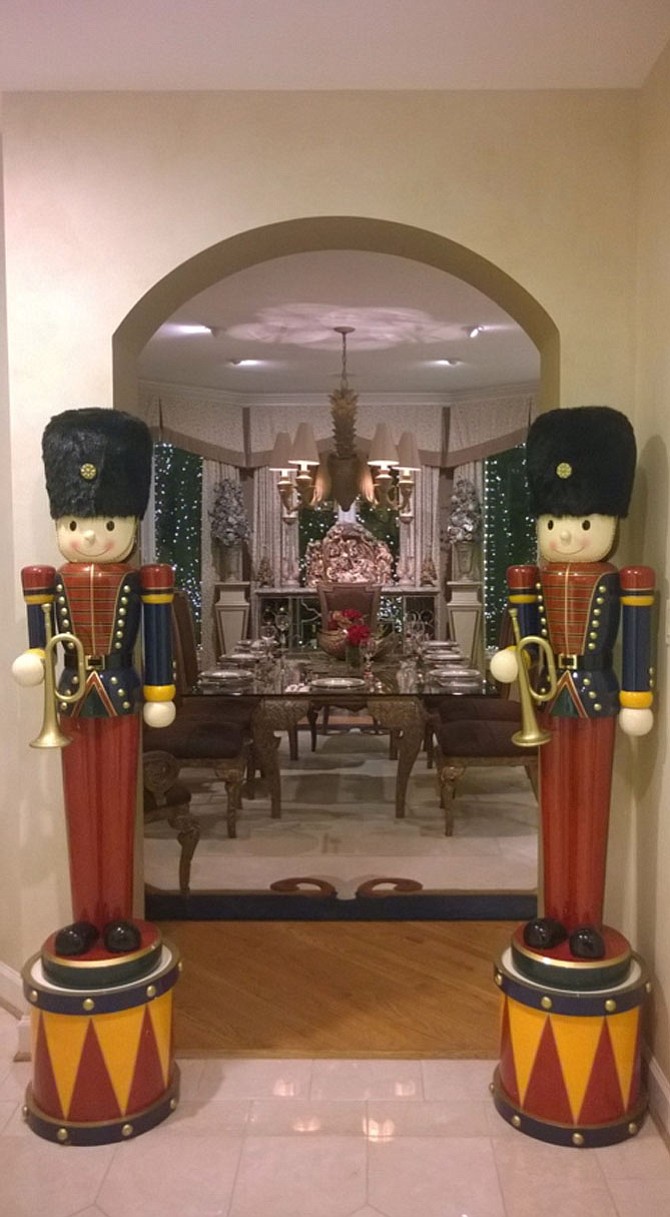 Two life-sized statues stand sentry Nov. 27 at the entrance to the dining room of the Coury family home in Reston. These nutcrackers not only are guardians of the wine credenza but protect an intricate, hand-carved crèche made from a single block of wood homeowner J.J. Coury says he purchased in Italy.
Stories this photo appears in:

Bedazzling holiday lights raise hope and money for children with cancer.