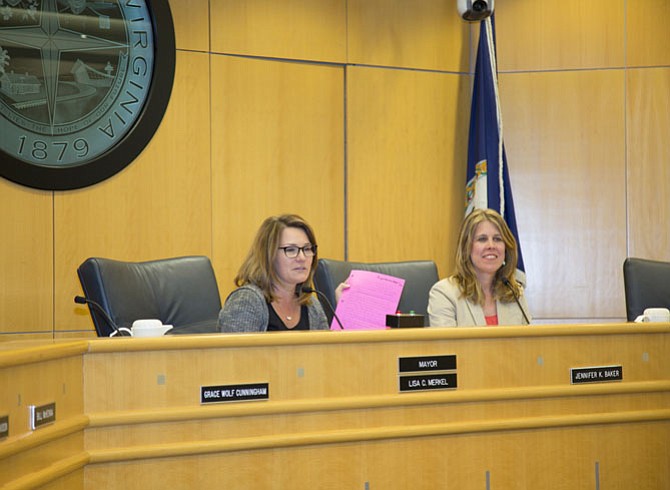 Herndon Mayor Lisa Merkel showed off a bright pink, handwritten letter from a 14-year-old member of Herndon's new Youth Advisory Council that was hand-delivered to the town's clerk office the day of the hearing. "She wants to live here when she's an adult and a lot of towns …, especially in more rural areas, the younger generations are moving out of their small towns," she said, describing the contents of the letter. "She talks specifically about this kind of development being something that would make her want to stay here."

Stories this photo appears in:

Construction anticipated to begin in 2019 and estimated to be completed in 2021.