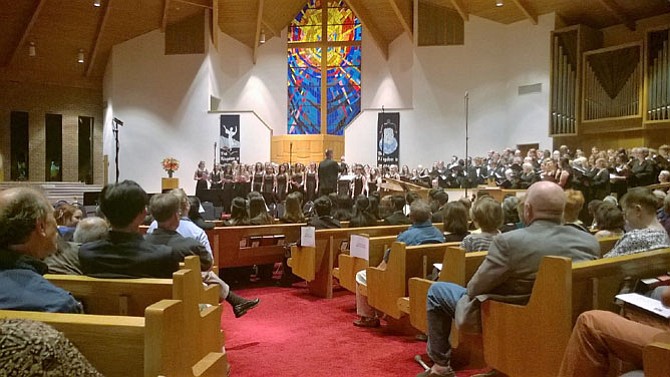 Madrigals and select singers from a local high school help the Vienna Choral Society end their concert Saturday night on a positive note with a cheerful Harry Belafonte and Robert Freedman song "Turn the World Around." Their "Surround Sound" concert kicked off their 30th season Oct. 21 in the circular sanctuary of Vienna Baptist Church at 541 Marshall Road, S.W. Students from the James Madison High School chorus and chamber orchestra were guest artists. Concert pianist is retired music educator Melvin Goodwyn.

Stories this photo appears in:

Local choir performs "Surround Sound" one night only.