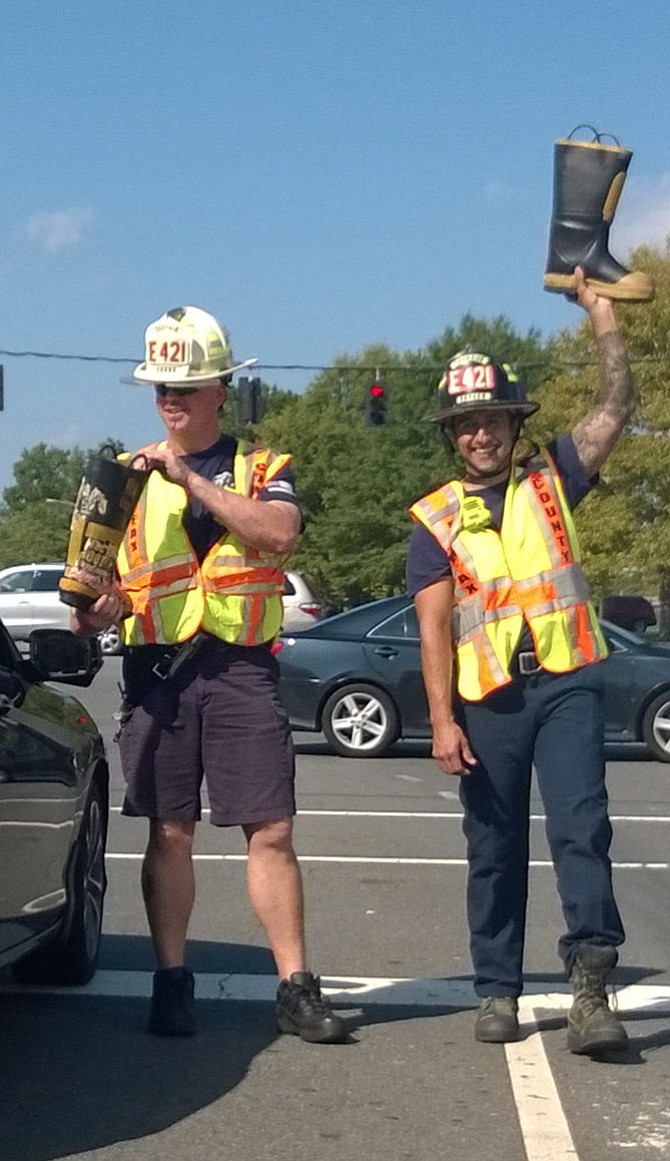 Fairfax County Fire and Rescue Capt. Matthew C. Burns, left, stuffs another bill into his boot around 4 p.m. Sept. 4 while Master Technician Johnathan Macquilliam, right, flashes a smile at motorists stopped by a red light in Fairfax on Waples Mill Road and Lee Jackson Memorial Highway.
Stories this photo appears in:

Local firefighters raise $131,278.65 in disaster relief, then rush to hurricane path of destruction on search and rescue mission.
Fundraising for Disaster Relief, Helping in Irma Aftermath