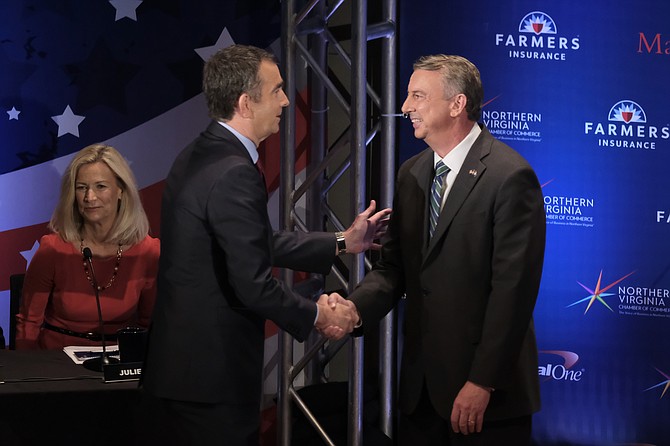 At the end of Tuesday's debate Gillespie and Northam share a handshake. The debate was notable for its civility on all sides.

Stories this photo appears in:
Candidates for governor present inkblots on everything from the economy to Confederate statues.
The campaign for governor is a bit like a Rorschach test as the candidates close in on the final stretch toward Election Day. Democrat Ralph Northam and Republican Ed Gillespie are presenting a series of inkblots to voters about everything from the health of the economy to the value of Confederate statues.