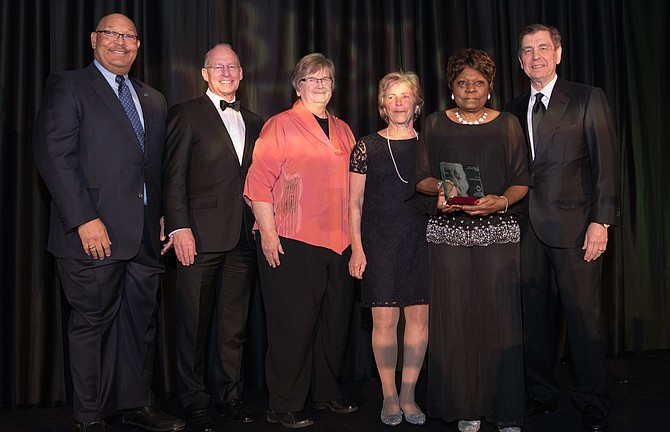 Simon Fellows: William G. "Bill" Bouie (2013), Joseph L. Ritchey (2009), Vicky Wingert (2017), Lynn Lilienthal (2015), Beverly Cosham (2018), Charles A. "Chuck" Veatch (2010), Not pictured: Jim Cleveland (2011), Karen Cleveland (2011) and Priscilla Ames (2011) - deceased.
Stories this photo appears in:

Individuals, organizations and businesses build a community and help raise funds to support the mission of Cornerstones.