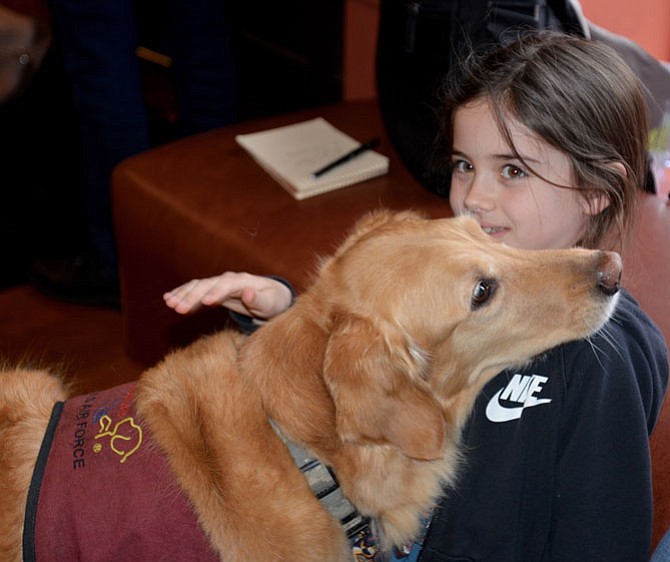 MORGAN was happy to take a short break and share some hugs with eight-year-old Cora, whose father Brian Steort donated a handcrafted wooden American flag to the benefit auction. Steort, an Air Force vet with eight consecutive combat deployments, founded Flags of Valor, whose employees are mostly veterans with significant combat-related injuries and disabilities.
Stories this photo appears in:

"DEL Donates" organizes successful fundraiser for paws4vets.