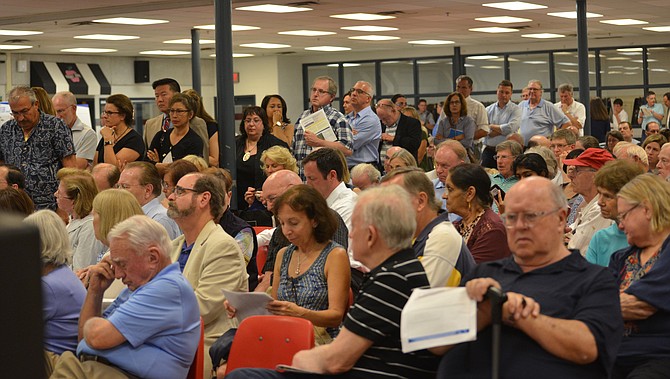 Having their say: Several hundred attended the public meeting to discuss the VDOT proposal to test closures on the Georgetown Pike ramp to I-495. Many came prepared to make comments and lined up to do so.
Stories this photo appears in:

Hundreds of area residents turn out for Aug. 2 public meeting on closing access to I-495.