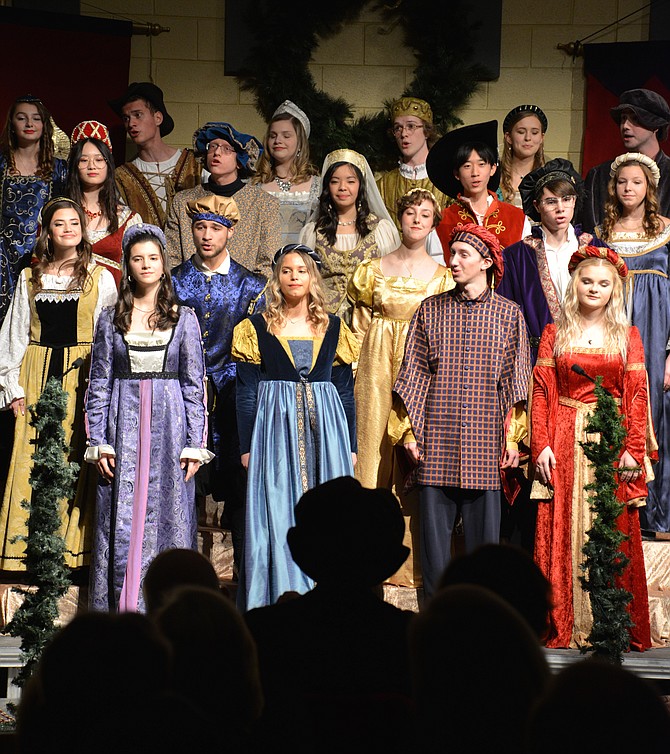 The Langley High School Madrigal Singers outdid themselves at the 17th annual edition of the Choral Department's Renaissance Feaste. Harmonious madrigals, a bit of history, and the antics of a couple of jesters entertained a packed house of guests during the themed dinner.
Stories this photo appears in:

Singers transport 'Gueysts' to Renaissance Yuletide celebration.
.