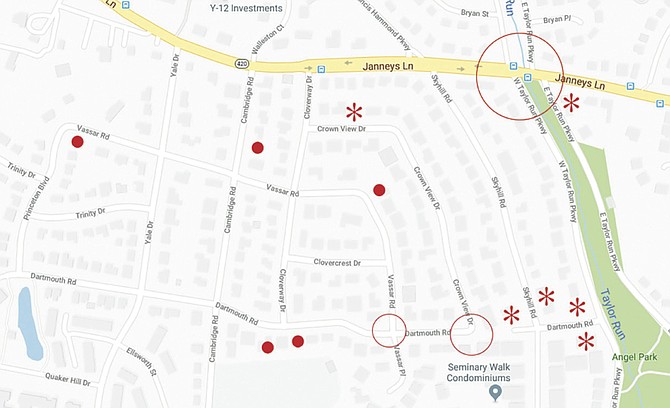 Map reflects neighborhood reports of gas odors from Clover-College Park Civic Association email exchange beginning Nov. 10 and continuing through December. Solid dots indicate confirmed gas leaks, asterisks indicate gas smell reported, and circles indicate Washington Gas digging.
Stories this photo appears in:
Clover-College Park residents concerned about multiple gas smell reports.
.