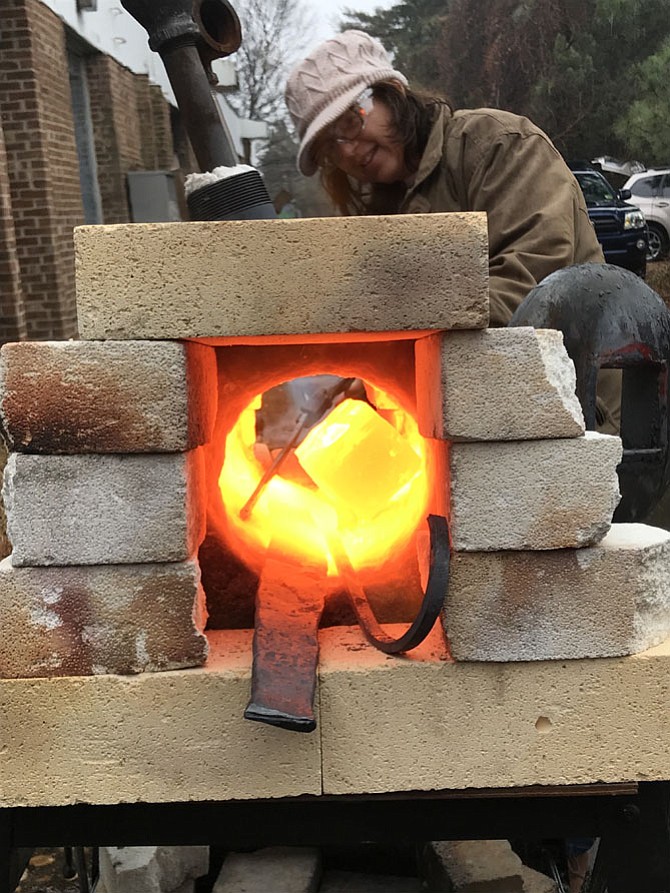 Amber Saunders heats a brick of metal at NoVa Labs in Reston until it glows a bright yellow-orange color, perfect forging heat. Saunders enjoys blacksmithing there with her son, Tyler, 16, and together they will attend Maker Faire NoVa in March.
Stories this photo appears in:

So what's your interest?