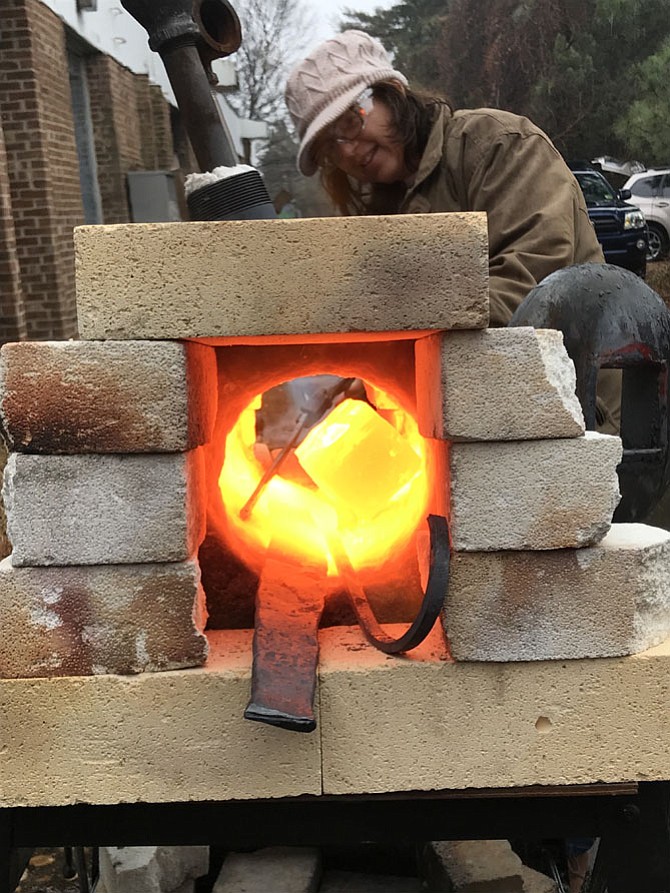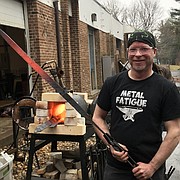 Maker Faire NoVa is coming back bigger and better than ever. On March 18, 2018, 11 a.m.-5 p.m., Makers will present what they call "The Greatest Show (& Tell) on Earth." The family-friendly event now in its fifth year has outgrown the original space; so instead, the Faire will be at George Mason University in Fairfax.
Organizers of the event said this year Makers from NASA, National Air and Space Museum, American Society for Naval Engineers (FLEET), National Capital Astronomers, and Lake Anne (Reston) Cardboard Boat Regatta will be on hand as will George Mason University's Mason Racing, Mathematics in Motion, textile artist Amanda Jarvis, Human Powered Vehicle Competition, and Ask a Scientist.
Returning makers, with new activities for this year, include Theo Nazz – the Champion of Champions of "Forged in Fire Season 4," Children's Science Center, NOVA Labs Learn to Solder, Cardboard Challenge by South Lakes High School STEAM Team, Take Apart, and robotics from area teams organized by Nova Labs Robotics and NOVA SySTEMic Solutions.
According to the Maker Faire NoVa website, the day-long event spread over three buildings on the campus brings together tech enthusiasts, woodworkers, metal workers, auto hackers, artists, teachers and more from all over the Northern Virginia, the Metro D.C. area and beyond.
HANDS-ON DEMONSTRATIONS are part of the day. Maker Faire NoVa asks, "Want to learn how to build a robot? Program an Arduino? Turn wood to make a bowl? Weld? Blacksmith? Build underwater remotely operated vehicles (ROV)? Automate your garage door? Learn to solder? Fly or make a drone? Spin yarn from wool and knit? Recycle glass into beautiful tables and glass pieces? Or maybe just take-a-part something and learn how it works? You can do it at the Maker Faire NoVa."
The event is produced by NOVA Labs, a 10,000-square-foot non-profit 501(c)(3) community makerspace in Reston, located at 1916 Isaac Newton Square W., Reston. With different membership levels, NOVA Labs supplies the tools and the space to make ideas a reality.
Organizers want the public to know volunteers are always needed at the Maker Faire since it is organized and produced by an all-volunteer team from NOVA Labs. Volunteers will receive free admission, a free Maker Faire NoVa T-Shirt, and access to the Faire before and after public hours. NOVA Labs states students 12-13 years of age must have a parent or guardian volunteering with the student or be with an organized group. Volunteers 14 and up may sign up on their own. If interested sign up at signupgenius.com/go/30e094fa4a62da0fa7-maker
Tickets are 50 percent off through Feb. 17 and can be purchased online through Eventbrite.com (search Maker Faire).