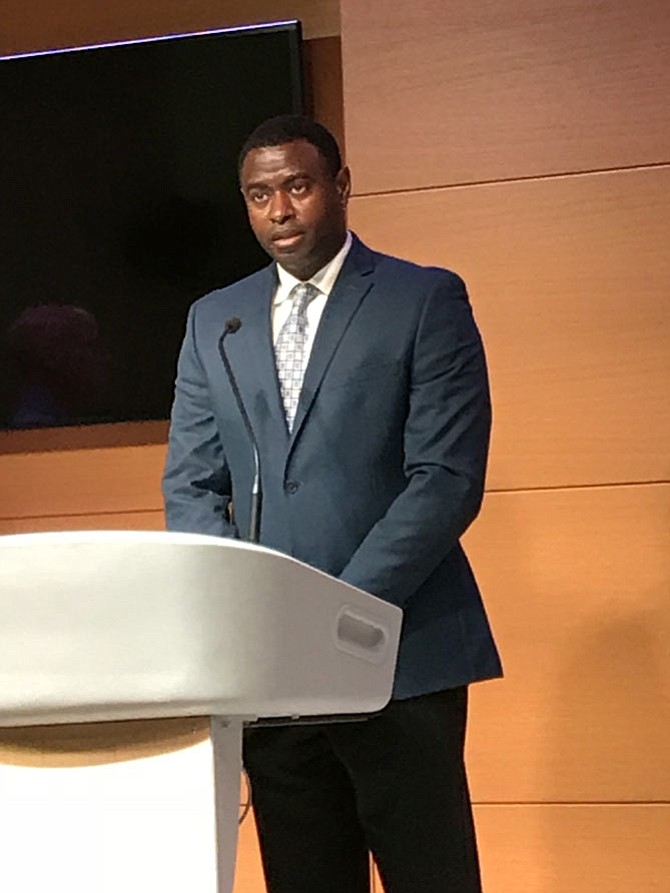 Kofi Annan, President of Fairfax NAACP, praised Fairfax County Police Department for including community stakeholders such as NAACP in the drafting of the Body Worn Camera Pilot Program. "I do think it was very important that the community was involved."
Stories this photo appears in:
Training and rollout began Feb. 19 in Mount Vernon, Mason, and Reston districts.
Training and rollout beginning Monday, Feb. 19 in the Reston, Mason, and Mount Vernon districts.