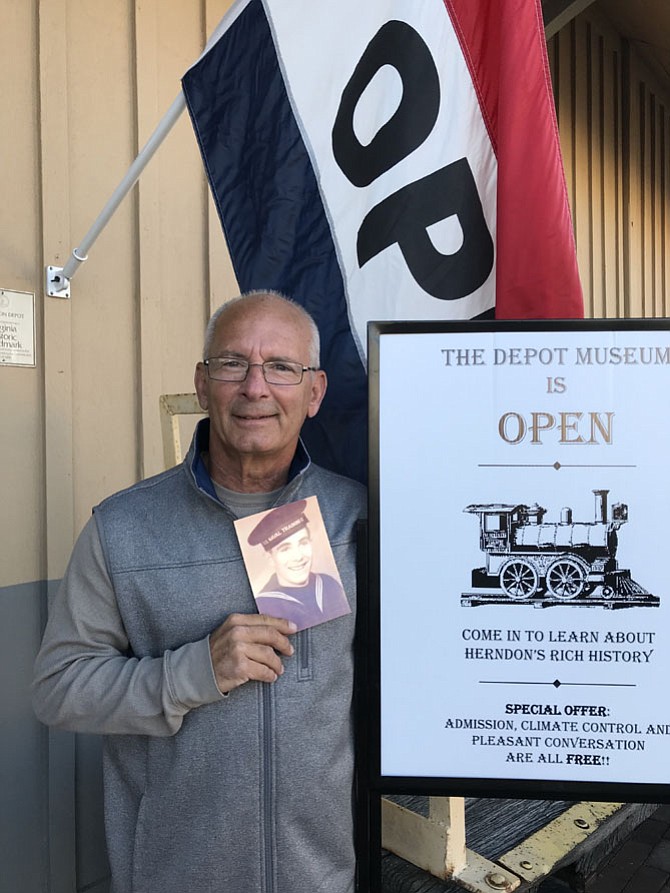 David Schmelz, son of a sailor who served during World War II aboard the destroyer the USS Herndon during the Invasion on Normandy, outside the Herndon Depot Museum holding his father's U.S. Naval Training photograph. The destroyer was named after Captain Herndon, namesake of the Town of Herndon.
Stories this photo appears in:

Son donates father's memorabilia for display in the Herndon Depot Museum.