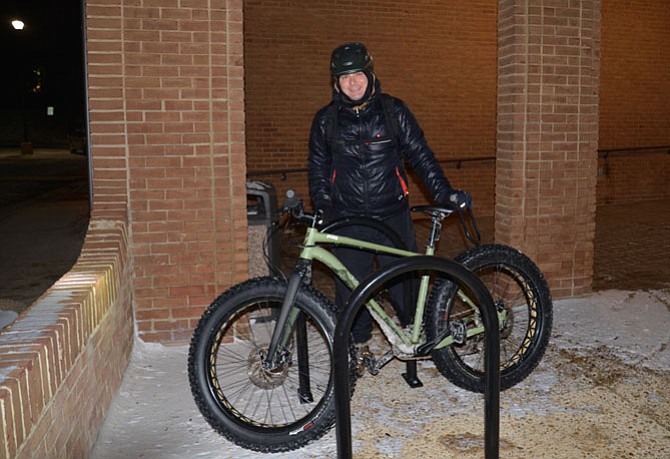 Apparently it's always cycling weather. Bitter temperatures and slick roads did not keep Fairfax Alliance for Better Bicycling member Ken Lutz of Vienna from riding his bike to the January meeting from work in Falls Church and then to his home afterwards. At the meeting, Lutz indicated he was ready and willing to help advocate for "Safe Towns" — training facilities that are designed to look like mini-towns so that youngsters, in particular, can learn safe riding techniques and habits in a realistic setting.
Stories this photo appears in:

Cycling advocacy group hosts county law enforcement reps at monthly meeting.