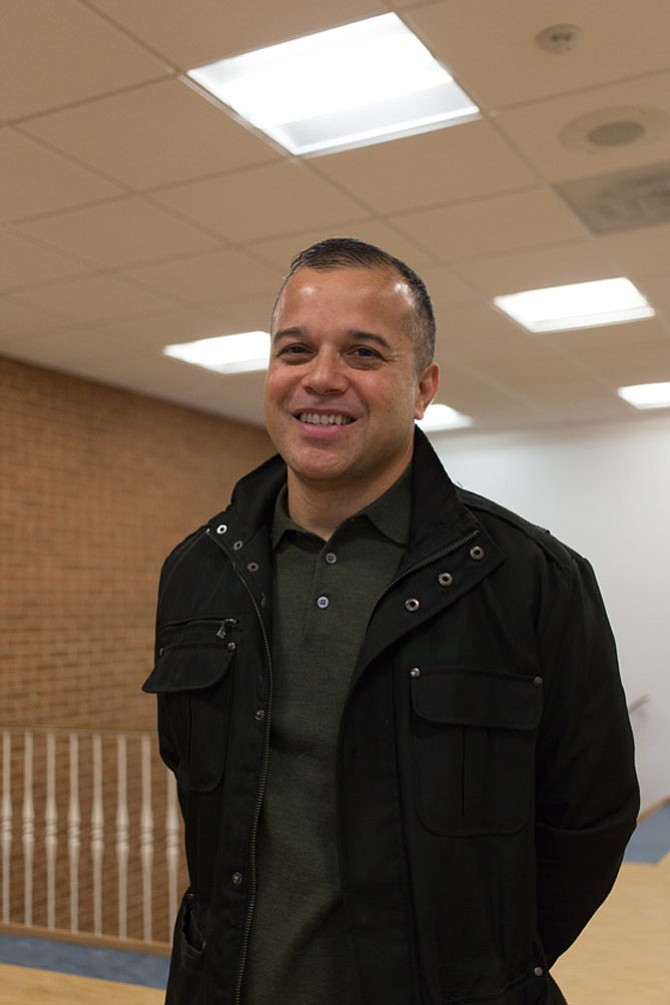 Charles Sicard, a Vienna resident for five years and stay-at-home dad: "Our issue was with energy and Dominion Electric. For three years I wanted to have solar panels put into my new home. But Dominion has a 10 kilowatt limit and you have to pay a penalty for using more. I never thought that my home would reach the limit that easily but it did. I was surprised to hear that the production limit wasn't more. I wanted to get off the grid. But now it's not feasible. We use about 17 kilowatts."
Stories this photo appears in:
Guns, redistricting, healthcare, and zoning are biggest concerns at Vienna Town Hall meeting.