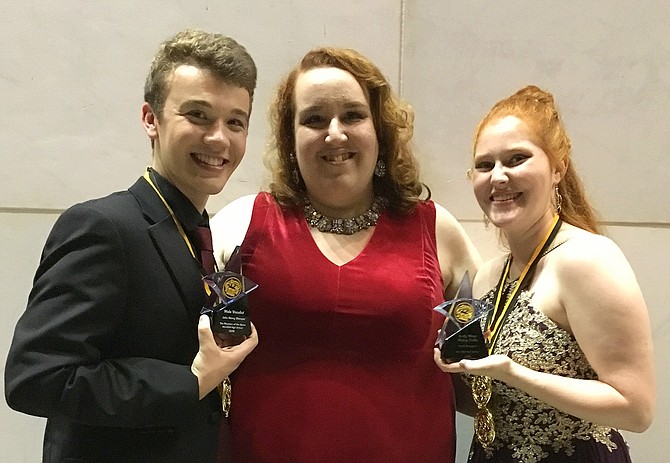 For Westfield's production of "The Phantom of the Opera," John Henry Stamper – acting in the title role – captured the Male Vocalist award, and Sarah Bourgeois was honored as Rising Critic. They are congratulated by Westfield Theater Director Rachel Harrington Johnson. At the Gala, Stamper and Molly Van Trees performed the show's title song onstage and received the evening's only standing ovation.
Stories this photo appears in:

19th Annual 2018 Cappies Award Gala honors area high school talent.