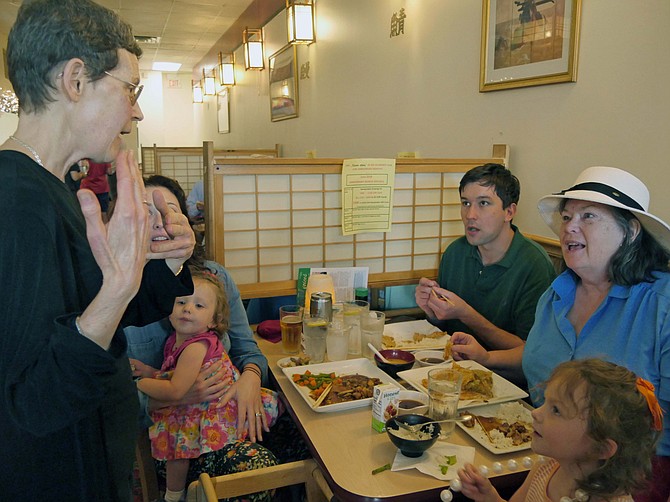 Rosie Gordon-Mochizuki chats with three generations of the Almand family who have gathered at Sushi Zen on June 20 to celebrate the 20th fundraiser of the year. This fundraiser is for Arlington Neighborhood Village (ANV). Elizabeth Haire Almand explains that she and her son Peter Reijmers came from Charlottesville to visit her daughter and two grandchildren, Arden and Emily, in Arlington. She says when she asked her son to choose where to eat, "the answer was immediately Sushi Zen."

Stories this photo appears in:

Sushi Zen completes goal of 20 fundraisers in a year.