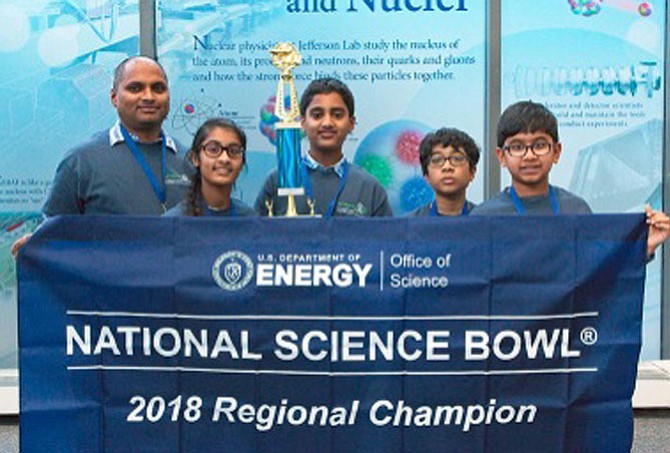 Rachel Carson Middle School team, Shruti Kamasamudram, Om Duggineni, Deccan Maniam and Srihan Kotnana, won the 2018 Virginia Middle School Science Bowl. As part of their 1st Place winnings, the team received a regional banner to take with them to the National Science Bowl finals in Washington, D.C., April 26-30, 2018.
Stories this photo appears in:

Rachel Carson Middle School places first; Floris Elementary finishes fourth.