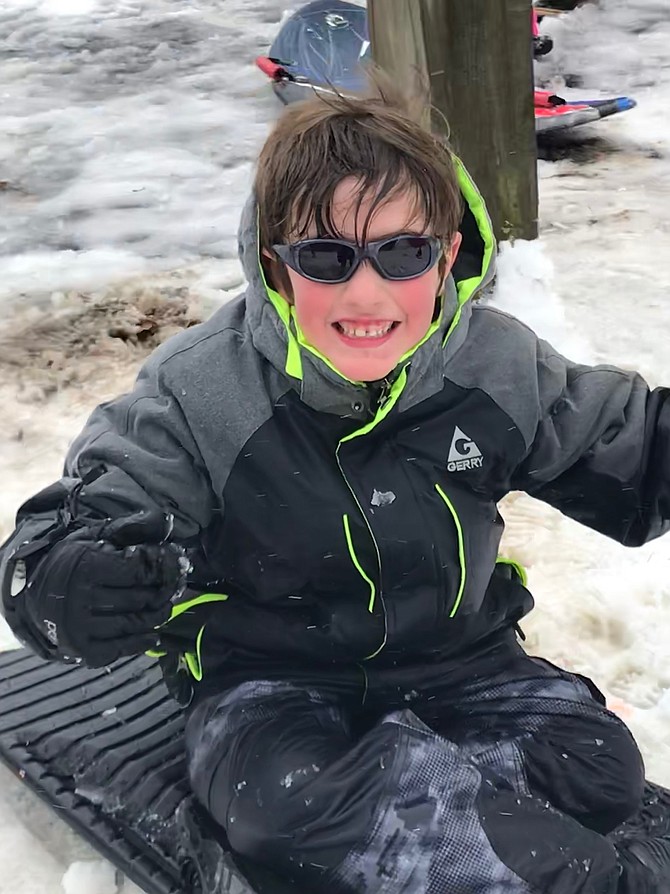 Luke Jones, 8, of Reston, spends a snow day with his family on the long steep sledding slopes of Mount Reston. Luke's dad, Steve, has been coming to the slope for 38 years, since he was a boy. "Reston is the best place to live," said Steve Jones.
Stories this photo appears in:

Late season Nor'easter drops 5 inches of snow.