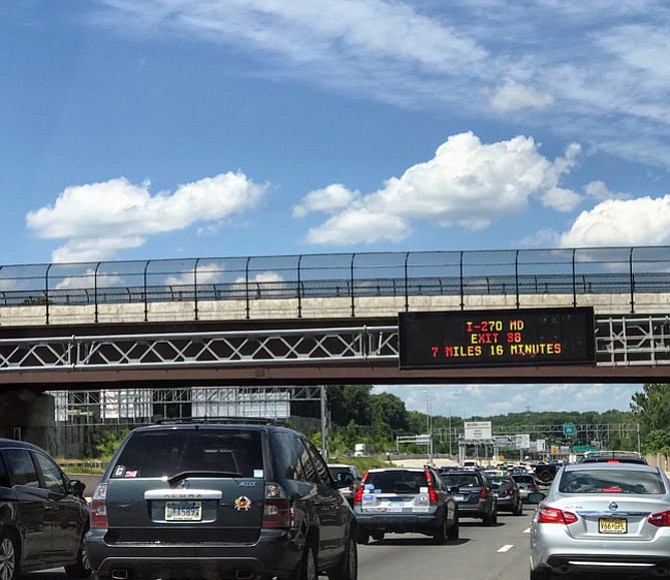 Traffic backs up on the Beltway where the Express Lanes end and cars must merge into fewer lanes. Cut-through traffic trying to avoid the backup on the Beltway backs up on McLean's roads, causing a "nightmare," according to some residents.
Stories this photo appears in:

The Board of Supervisors pushes for Maryland to add capacity to the bridge.