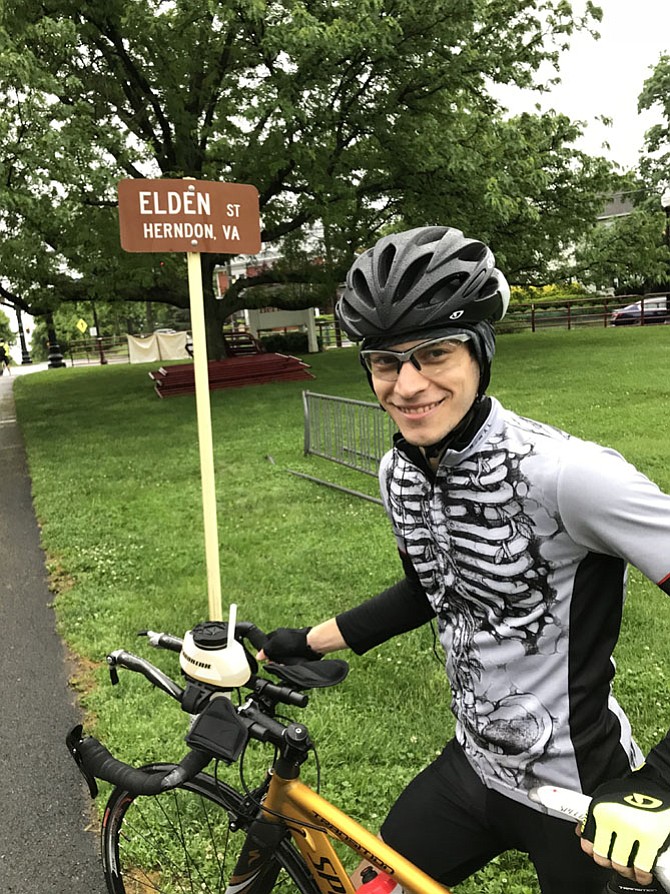 For Nick Guman of Ashburn, Bike to Work Day 2018 was a new experience; he expressed excitement about cycling to MITRE Corporation located in McLean. "This is the first time I've ever ridden to work. I set out at 6:15 this morning and I'm guessing I'll make it in under two hours," Guman said.
Stories this photo appears in:

Herndon Pit Stop draws both morning and afternoon cyclists at Bike to Work Day 2018.