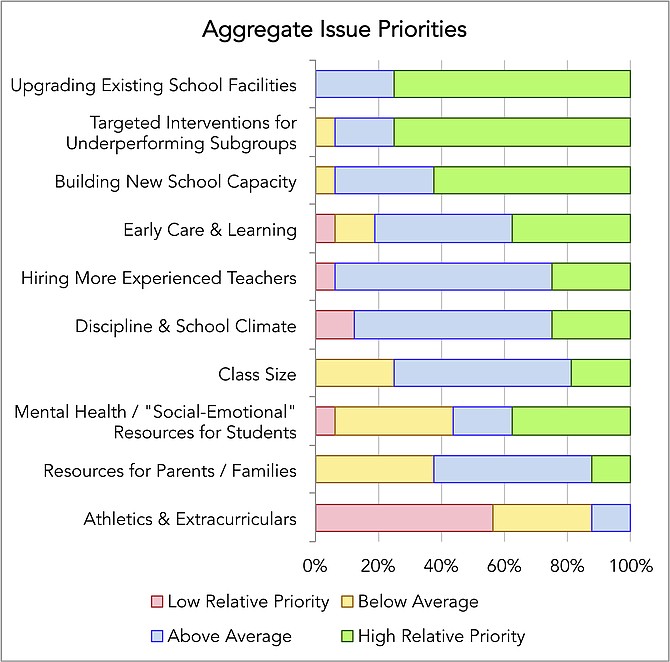 For ease of differentiation, this chart shows where candidates agreed and disagreed most about relative issue priorities. The issues in the middle of the chart yield a broader spectrum of views, whereas the issues toward the top and bottom yield more agreement.
Stories this photo appears in:

16 candidates vie for 9 seats; 4 incumbents not running.