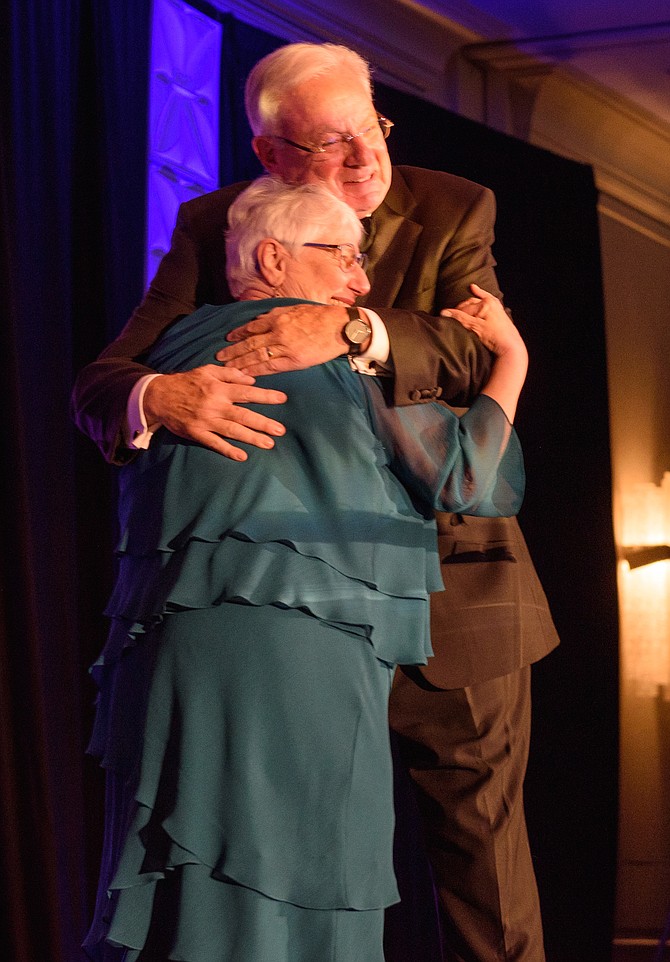 Best of Reston 2019 Honoree, Roz Rakoff receives a hug from Phil Tobey, Emcee. Rakoff is "an essential kindness connector" according to event organizers and served more than 44 years donating an average of 6 hours a week to Reston non-profits.
Stories this photo appears in:

Best of Reston Awards presented at 2019 Cornerstones of our Community gala.
.