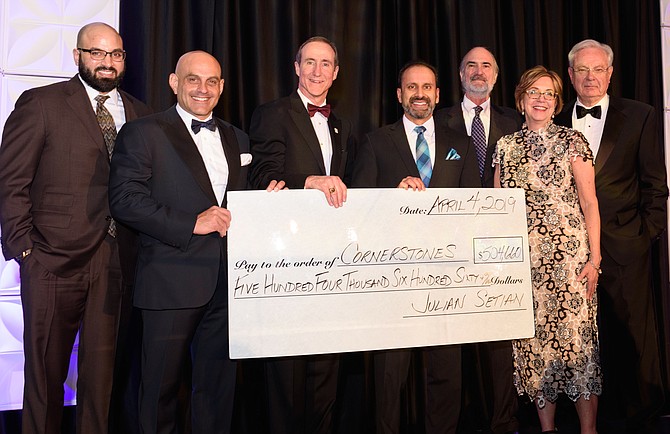 From left, Amir Hawa, Cornerstones Board and Agency Relations Manager, Gala Chair, Julian Setian, Mark Ingrao, President and CEO Greater Reston Chamber of Commerce, Charles Kapur, Past Chair GRCC, Larry Schwartz, Cornerstones Vice Chair, Kerrie Wilson, Cornerstones CEO, and Phil Tobey, emcee, admire the generosity of supporters with an all-time record-breaking $504,660 raised for Cornerstones.
Stories this photo appears in:

Best of Reston Awards presented at 2019 Cornerstones of our Community gala.
.