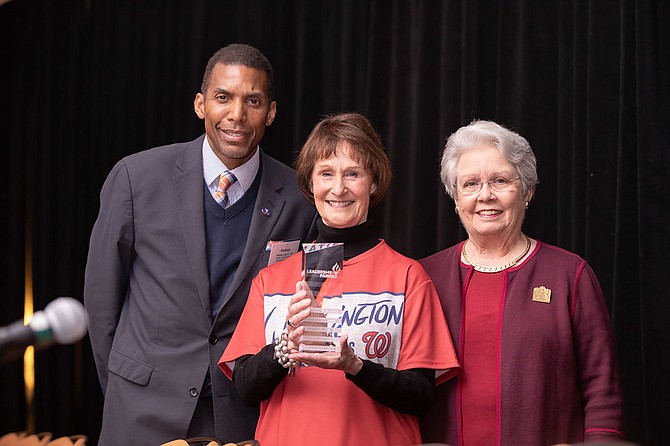 The 2019 recipient of the Katherine K. Hanley Award for Public Service is Sharon Bulova (center), Chair of the Fairfax County Board of Supervisors. The honor was presented to Bulova at the Leadership Fairfax Breakfast with the Board by Rodney Lusk and award namesake Katherine Hanley.
Stories this photo appears in:

Breakfast with the Board of Supervisors honors community service.
.