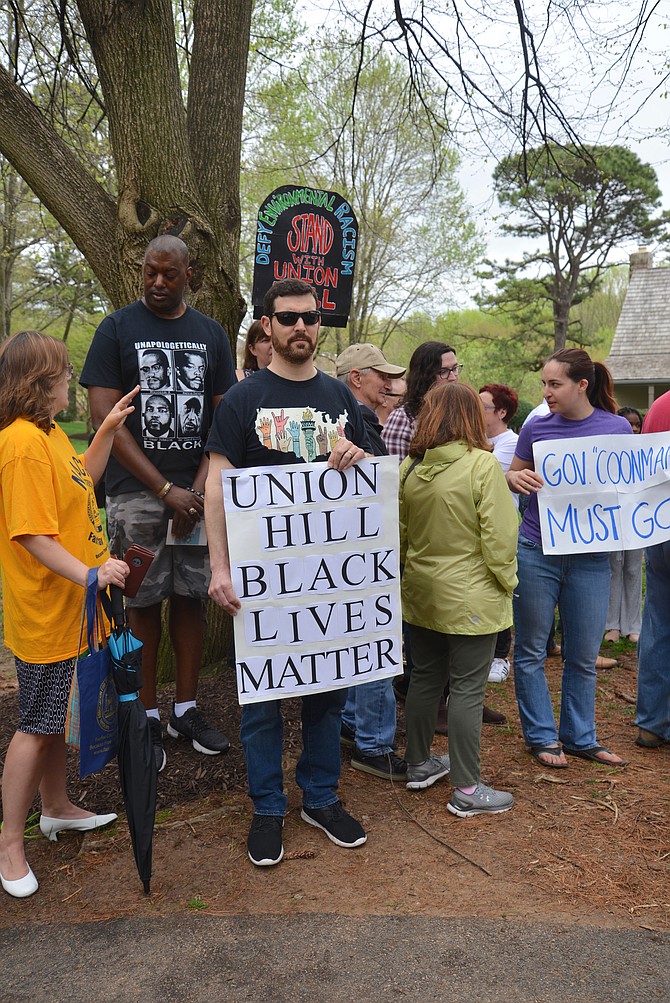 A resident from Arlington (with Union Hill poster) may be from Northern Virginia, but one reason he joined in the "Northam Should Resign" protest outside a campaign kick-off event for state Sen. Dave Marsden (D-37) was to express solidarity with the residents of the historic Union Hill in Richmond, who are fighting a decision to build a compressor station in the area as part of Dominion Energy's Atlantic Coast Pipeline project. The project has been supported by Northam.
Stories this photo appears in:
Fairfax NAACP and others gather to demand resignation of Gov. Ralph Northam, who was a "no-show" at the event.
.