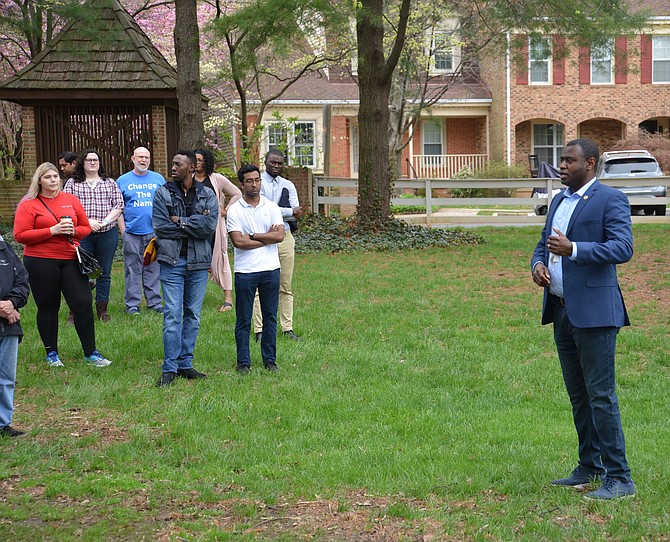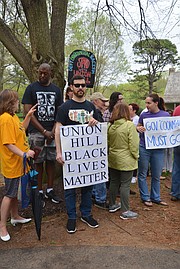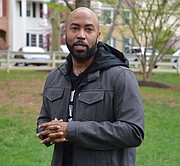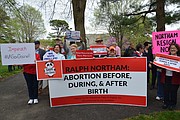 Much of the immediate furor over the scandals that surround Virginia's top elected officials, which saw Gov. Ralph Northam and Attorney General Mark Herring facing backlash over blackface incidents and Lt. Governor Justin Fairfax accused of sexual misconduct, seems to have died down.
For weeks after a photo in Northam's 1984 yearbook surfaced in February, identifying him as one of two men in the picture — one in blackface and one dressed in the robes of a Ku Klux Klansmen — the governor was the target of local, national, and even international news cycles and ridiculed by late night talk show hosts. The story only grew when Commonwealth Attorney General Herring admitted to having worn blackface for a costume event in college.
The third hit to Virginia's "Big 3" elected officials came quickly thereafter, with Fairfax being accused by first one woman, and then a second of conduct tantamount to sexual assault. Fairfax categorically denies the allegations.
THE MEDIA ATTENTION has diminished, and a majority of Virginia voters — albeit a slim one — favor Northam's continued occupancy of the governor's mansion in Richmond, according to a recent poll by the Christopher Newport University Wason Center for Public Policy in Newport News, but there are many in Northern Virginia who are not so willing to forgive and forget.
"It's not about not believing in redemption or rehabilitation," said Fairfax County NAACP President Kofi Annan, "but the Governor has yet to acknowledge his error or to offer a sincere apology. … We will continue to stand on principle. Principles matter. Values matter. He needs to resign."
Annan takes exception to the fact that "first Northam admitted he was in the photo, then he said 'nope, it wasn't me.'" The NAACP spokesman said there is always a chance to make amends, but "he needs to start with acknowledgement before we can begin to heal these wounds."
Annan led a small group of protestors on Sunday at the Ponds Community Center in Burke, where the governor was scheduled to appear at the campaign kick-off for Sen. Dave Marsden, the democratic incumbent for the 37th District.
"[Northam] can't just go on like it's business as usual," said Annan. "The way things stand, he can't just walk this back. As of today, we still don't know if he was in the photo, if he was the man in blackface or the man in the Klan robes."
"If they tell you we are unwilling to forgive, you need to know the truth," said NAACP Vice President Sean Perryman, speaking at the protest. "They have been unwilling to reach out to us. … Outrage is not just a news cycle. It's about doing the right thing consistently every day."
Perryman added that "there is nothing acceptable about appearing in blackface. There is nothing acceptable about appearing as a Klansman. Two months ago they were calling for his [Northam's] resignation. Nothing has changed except the media has gone away … but we're still here."
Marsden is Perryman's representative, as is Del. David Bulova (D-37), who was also in attendance at the fundraiser.
Perryman told the crowd that he had campaigned for both, as well as for the statewide office seekers.
"I've done the phone calls and the door-knocking for them. So have many of you. But they have taken our work and our votes for granted. No more."
Sen. Chap Petersen (D-34) also attended the fundraiser and was met with derisive calls upon his arrival.
Annan, Perryman and other NAACP representatives and members, along with other Northern Virginia residents decided to bring their anger and disappointment to this event to send a wider message than just demanding the governor's resignation. Other politicians are also in their sights.
ELECTED OFFICIALS and those running for office could suffer from their association with Northam, warned Annan and Perryman. Kevin Glenn from Reston took that warning a step further, "if the Democratic Party doesn't take notice and respect our votes and our voices. They get largely elected with the support of the black and other minority communities. If we withhold our support, they may get the message."
When Glenn was questioned if he and others were willing to risk the potential for finally gaining a Democratic majority in the General Assembly, or at least, losing the ground made in the last elections, he responded, "Yes," citing that the Trump-effect helped elect more women, more people of color and different religious affiliations in the last elections, particularly at the national level.
"I see politics as a long game … this might be a real sacrifice, but it might result in better representation the next time around. We may just have to hold our noses for two years in order to get people in office who will look out for all Virginians."
Glenn said that just electing a Democrat did not guarantee the representation that minority communities deserve.
Danny Cendejas with La ColectiVA — an organization led by "gente Latinx" committed to upholding social justice and equality — brought the agreement and support of his group to the event.

Annan too called out the Democratic Party and those willing to stand beside Northam. He suggested that by remaining in office, Northam could very well "suppress the vote" in the next elections.
The NAACP group and their supporters were joined at the event by a gathering of area Republican organizations, including the Fairfax County Republican Party Committee with chair Tim Hannigan in attendance, the Tea Party of Northern Virginia, and the "Deplorables of Northern Virginia."
THE ISSUES on the other side of the walkway in front of the community center revolved mostly around the governor's pro-choice stance on abortion, but there were a few in that group who also carried anti-racism signs with their "Northam's Got to Go!" banners and placards.
The target of the ire of both parties was a no-show. Northam cancelled his appearance. Marsden did, however, come outside the event and spoke with members of the media.
Marsden was originally one of the many who called on Northam to step aside when the scandal first broke. He has since changed his stance. The senator believes that "Northam is prepared to do the job for which he was elected" and has a long record of public service benefitting all Virginians.
More like this story