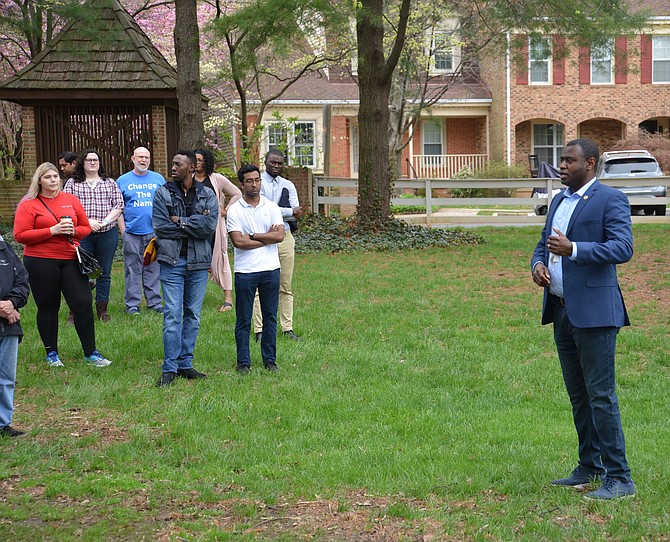 Kofi Annan, president of the Fairfax County NAACP, addresses the group of protestors calling for the resignation of Gov. Ralph Northam. "He needs to step aside. He has done great harm to the Democratic Party and to Virginia. He refuses to acknowledge what he did – we still don't know the real truth about the photo – but remaining in office only continues the harm and keeps us from healing and moving forward."
Stories this photo appears in:
Fairfax NAACP and others gather to demand resignation of Gov. Ralph Northam, who was a "no-show" at the event.
.