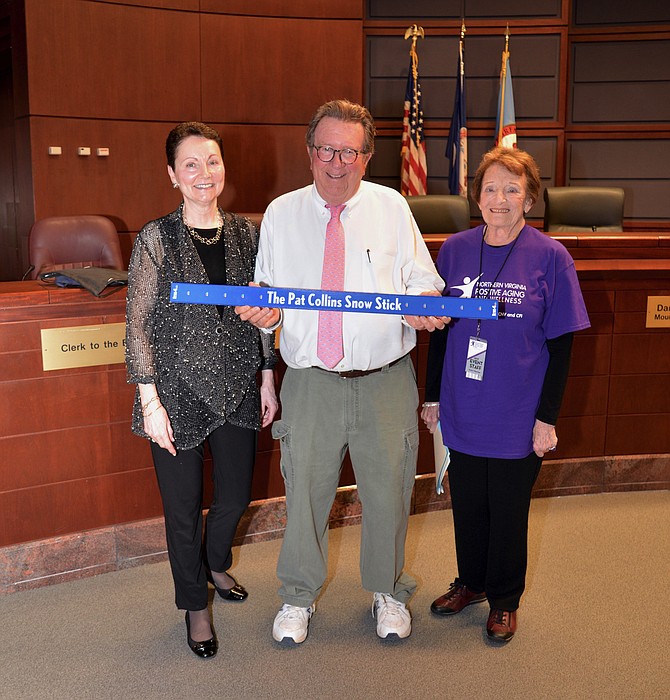 Everyone wanted a photo op with keynote speaker and beloved local News4 reporter Pat Collins, including Pam Wiener, director of Adult Services for the Jewish Community Center of Northern Virginia (left) and Nancy Weinstein (right), also with the JCCNV. The JCCNV is a pilot of the event, along with Celebrate Fairfax and other partners.
Stories this photo appears in:

Positive Aging and Wellness Fair draws crowd for education, information – and fun!
.