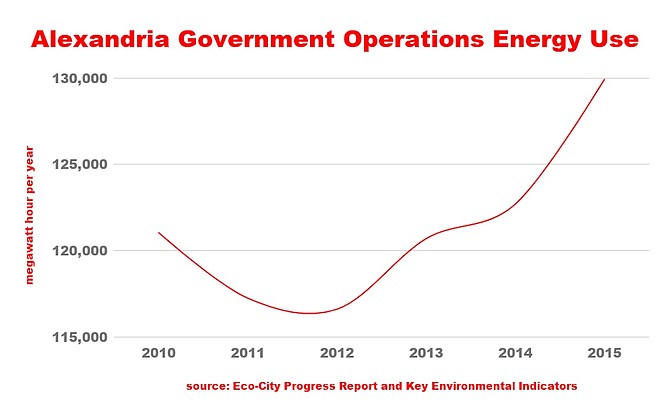 Alexandria Government Operations Energy Use
Stories this photo appears in:

Broken promises and missed deadlines plague Eco-City Alexandria.
Alexandria adopted its Eco-City charter with great fanfare in 2008 along with a promise: The charter would be renewed in a decade. That deadline has now come and gone with no plans to update it. In 2009, members of the City Council approved an Eco-City action plan along with another promise: It would be renewed in five years. Once again, city officials breezed through that deadline.