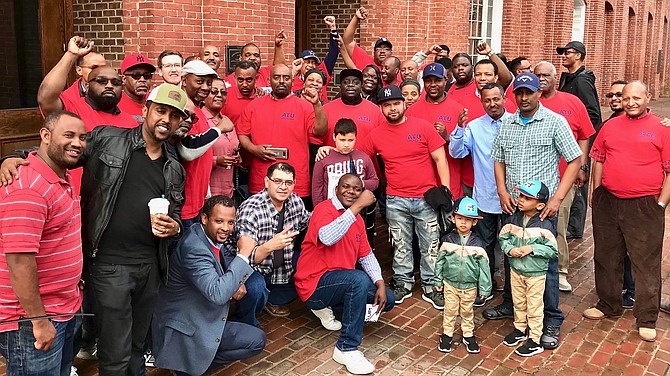 DASH bus drivers, sporting Amalgamated Transit Union Local 689 t-shirts, outside city hall after petitioning city council to help raise their pay at a public hearing on Saturday, April 13.
Stories this photo appears in:

DASH bus drivers and ACPS custodians ask council for funds to boost pay, retain jobs.
.