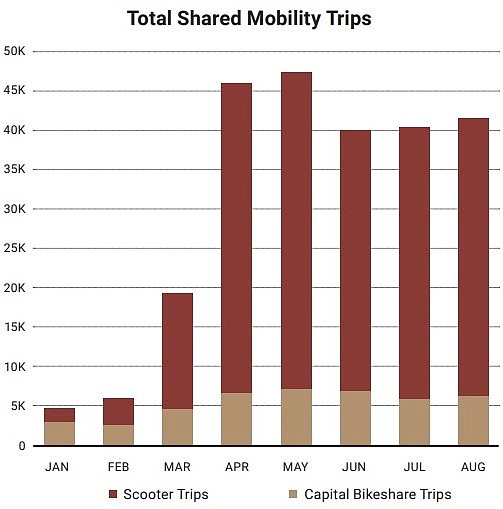 More than 230,000 scooter trips were reported from January through August. The average trip time was 10 to 15 minutes, and the average distance was just under a mile. Scooter companies report about 15,000 active users in Alexandria.
Stories this photo appears in:

City Council considers extending dockless mobility pilot program.
Alexandria is bitterly divided over scooters, and a recent survey showed that the city is just about evenly split between people who hate the dockless mobility program and people who love it. That's the backdrop for members of the Alexandria City Council, who are now considering extending the pilot into next year. A public hearing on the issue is scheduled for Dec. 14.