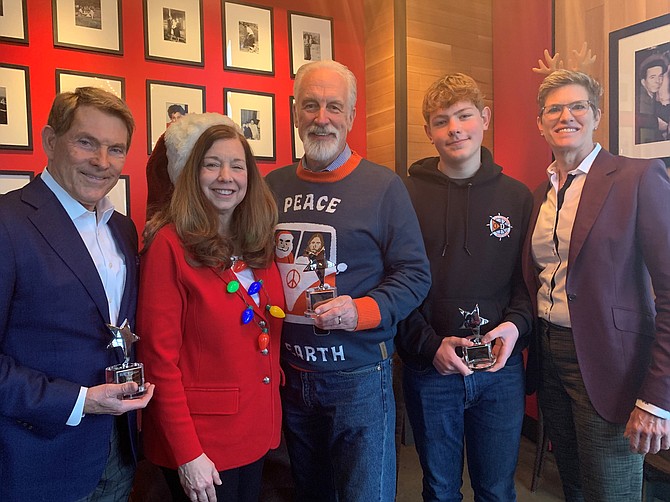 Del Ray Business Association president Sue Kovalsky, right, celebrates with honorees at the Dec. 16 DRBA Star Awards luncheon at Lena's Wood-Fired Pizza and Tap Restaurant. With Kovalsky are Bill Reagan, City Star Award recipient; Gayle Reuter, DRBA board member; "Mango" Mike Anderson, Business Star Award recipient; and William Jahns, Youth Star Award honoree.
Stories this photo appears in:

DRBA presents annual Star Awards.
.