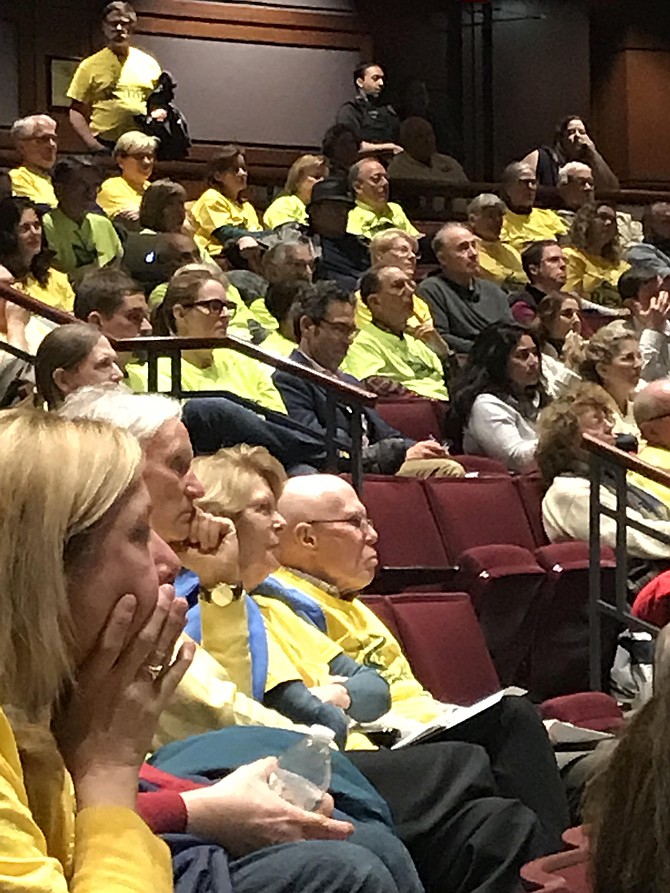 Many audience members at the Public Hearing for the Planning Commission Meeting Jan. 23, on Zoning Ordinance Amendment wear yellow shirts to show their unified opposition to the proposed amendment.
Stories this photo appears in:

Fairfax County Planning Commission defers decision on Proposed Zoning Ordinance Amendment, Density Provisions for the Reston PRC District.
.