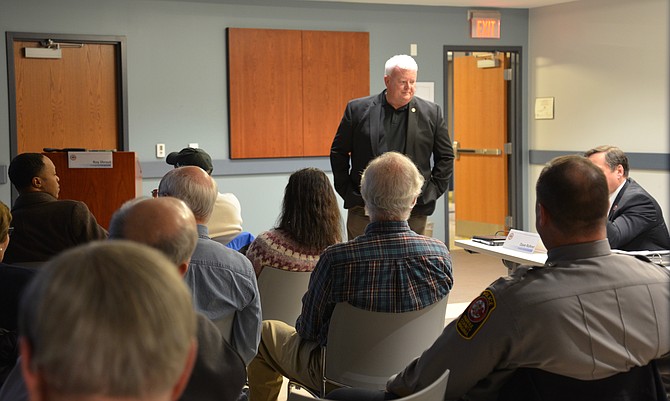 Roy Shrout, deputy coordinator for the Fairfax County Office of Emergency Management and the manager for the proposed Unmanned Aircraft Systems (UAS) program, gave the presentation to the public at the McLean area meeting.
Stories this photo appears in:

County Presents Draft Proposal for drone program at public meetings.
.