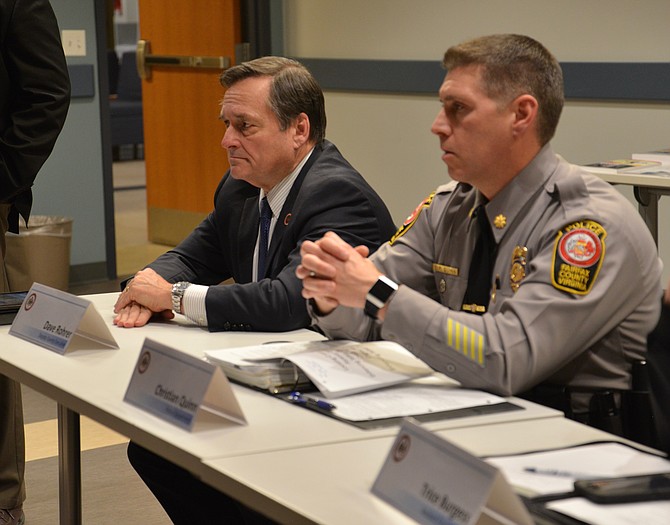 Dave Rohrer, deputy county executive in charge of the county's public safety departments and programs, and Maj. Christian Quinn with Fairfax County Police are heavily involved in the UAS program development and are part of the group making the presentations to the public before the group seeks approval to launch from the Board of Supervisors.
Stories this photo appears in:

County Presents Draft Proposal for drone program at public meetings.
.