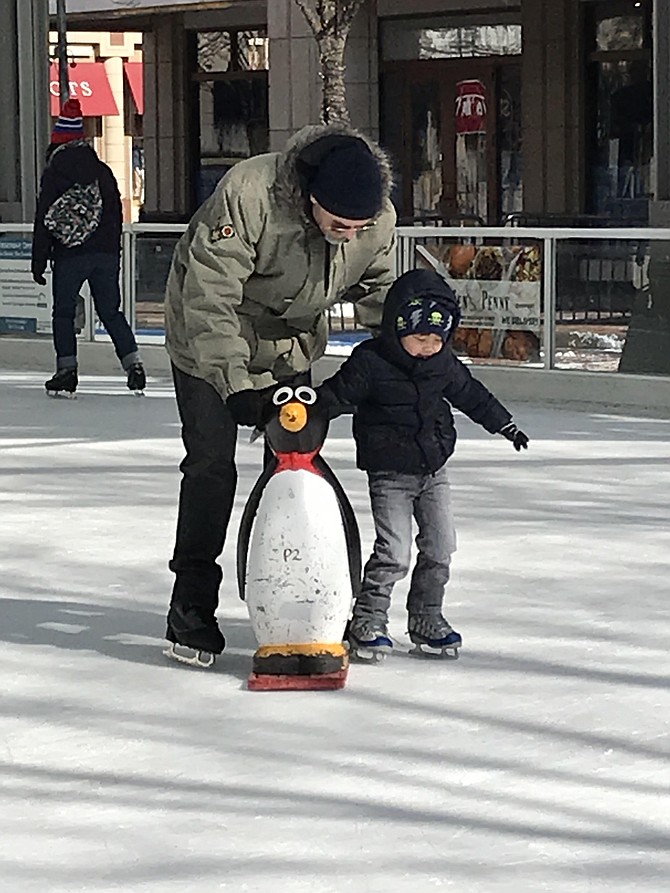 At the Reston Town Center Ice Skating Pavilion, it's a learning process for Logan Binnix, 3½, formerly of Herndon, as he steps out on the ice for the first time. With dad Bryant and the sliding penguin giving him confidence and balance, young Binnix slides, falls, works his courage back up and takes his first glide across the ice.
Stories this photo appears in:

Fun on the Ice at the Reston Town Center Pavilion
.